30 tags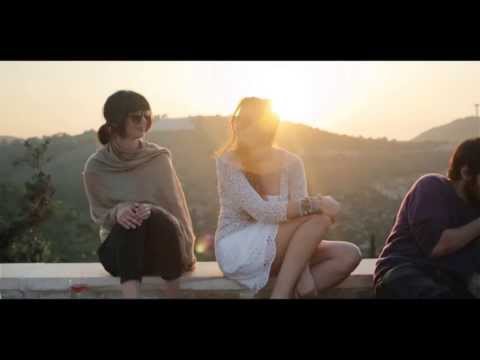 8 tags
Lebanon | David Lebovitz →
Highlights of a culinary visit to Lebanon and Beirut, enjoying the Arabic foods from the Middle East. A recap of David Lebovitz's trip to Lebanon…beautifully written, lovely pictures… really captures the heart and soul of our homeland…Happy Wednesday =)
15 tags
15 tags
11 tags
Hummus - making hummus with dry chick peas →
I love hummus. Actually, the whole family loves the stuff and it thrills me that the kids enjoy it so much. They love getting hummus in their lunch for school along with some pita bread, or bread s… From. Scratch. Every. Day. No preservatives, no astronomical sodium content, no BPA… just clean, delicious, nutritious hummus. Sahtein. 
18 tags
11 tags
Don't Call It 'Turkish' Coffee, Unless, Of Course,... →
Throughout the region that was once the Ottoman empire, people make coffee pretty much the same way: using coffee beans ground into a fine powder, then boiled in a little brass pot. But ordering "Turkish" coffee today doesn't go over well in some Balkan or eastern Mediterranean countries that have some lingering anti-Turkish feelings. So funny, so true ;) Our version is...
9 tags
11 tags
Beyond hummus and kebabs: Touring a delectable... →
Getting anyone in Lebanon to weigh in on where to find the best shawarma or falafel is asking for trouble. We can attest to the accuracy of this article ;) Between our Armenian heritage and our Lebanese nationality, it's no wonder we are food obsessed. It goes beyond mere nourishment…cooking and eating together is a priceless family tradition. Growing up and watching..and...
4 tags
14 tags
So Jerry Seinfeld Called Us To Talk About Coffee :... →
After years of not understanding coffee, Jerry Seinfeld says he's finally discovered the delight of meeting someone over a cup. "You have coffee and for some reason it makes you talk a lot," he says. Jerry Seinfeld is a recent convert to coffee…can't say we blame him. We're addicted to our Iced Lebanese Coffee ourselves ;)
12 tags
Vegetarian Trends: Cauliflower Power, Veggie Ash,... →
No longer just for dips and soups, this unlikely new star is showing up in main dishes at some of the hottest restaurants around. Love traditional Lebanese cauliflower, fried and then doused with tahini sauce. We're even more obsessed with our healthy version… roasted in the oven, tossed with lemon, garlic & olive oil, tahini sauce on the side. Delicious & nutritious.
10 tags
8 Ways for Restaurants to Be More Eco-Friendly ... →
Every restaurant should do their part in reducing their carbon footprint! Baby steps is the key, and just being environmentally conscious is a good place to start. We're working on #3 & #8, but otherwise have the rest of this list covered =) 
19 tags
Michael Pollan's New Book, Cooked: "The question... →
"Cooked" author Michael Pollan explains that the most important thing about one's diet is not a nutrient, it's an activity.
11 tags
A Sandwich a Day: Falafel with Baba Ghannouj Wrap... →
[Photograph: Nathan Lurz] Every once and a rare while, you get the privilege of eating a food that makes you stop and make a simple observation: "Everyone else must be doing this wrong." That is the experience one receives… We love putting baba ghannouj in our falafel wraps… this version from Taste of Lebanon in Chicago looks delectable….suspect it would be even...
12 tags
5 tags
11 tags
2012 Thanksgiving Catering Menu →
Man'oushee's Thanksgiving Catering Menu will give you something else to be thankful for this year =) 
13 tags
15 tags
17 tags
13 tags
9 tags
National Falafel Day!
Love that Falafel Day falls on Manoushee's 4th Anniversary! To commemorate, we will be serving $4 falafel sandwiches all day!
5 tags
11 tags
15 tags
Watch
14 tags
10 tags
First Post, Thanksgiving 2011 Catering Menu!
What a fantastic way to start out our blog!  Presenting…our 2011 Thanksgiving Catering Menu! Lebanese  Feast                                          $14 /person* 1-Roast Turkey: Succulent whole roasted turkey, seasoned to perfection 2-Potatoes:  Mashed, with Gravy 3-Sweet Potatoes: Oven roasted, marshmallows, candied walnuts  4-Vegetable Stuffing: Mirepoix & Fuji Apples 5-Lebanese...
9 tags